Here's the thing: 2009 was not a great year for music. It wasn't terrible, to be sure, but it wasn't as fantastic as it should have been. People who should know better were putting out

terrible

albums - SFA and the Hidden Cameras, I am looking very much in your direction - and even the good albums somehow weren't as good as they could've been/should've been/I'd have liked them to be. Or, perhaps, there was one album that shone so brightly it made everything else seem a bit dull. I like to think it was a mix of the two.

Yes, I'm whining, but isn't that what this type of thing is for? Anyways, putting together a list of 20 albums proved impossible - I had a solid list of 10 I had bought that I wished I hadn't for one reason or another - and rounding it off to a square ten also proved tricky. So I cheated a little - ten plus an honorable mention, which was technically a 2008 album anyways so it wasn't really cheating. Anyways, I'm babbling so here you go:



honorable mention: Annie - Don't Stop
key tracks: "Songs Remind Me Of You", "My Love Is Better", "Don't Stop"
Completed and put out in promo form in 2008 before parting ways with Island, 2009 finally saw a commercial release for Annie's second LP in a slightly different form. A few new songs were recorded and added, a few tracks - including killer single "I Know Ur Girlfriend Hates Me" - got relegated to bonus disc-land and we're left holding an album that is very much less than the sum of its parts. Almost every track here is great - I'm not a huge fan of "Marie Cherie" - but it feels like the final configuration of the album is not the best one. In any case, it is very nice to see this finally get a proper release and for every track save one - the cover of "2 of Hearts" which is fun but certainly non-essential - recorded for it to have been included in one way or another.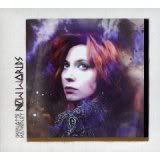 10: Charlotte Hatherley - New Worlds


key tracks: "White", "Alexander", "New Worlds"
The third Charlotte Hatherley album came to us in 2009 after numerous delays and lots of silence from its creator, suddenly appearing almost out of nowhere on release lists and - surprisingly - US download stores. Hooray! Except...maybe it was the delays, maybe it's the new note-perfect albums that proceeded it, but it's hard to deny that it's a little bit of a disappointment. There's an almost forceful obsession with colors in the lyrics - nearly every song mentions a color by name or the spectrum as a whole - which gets oddly distracting. Whatever the reason, it's the perfect case of a favorite artist's weaker work being better than most's best - not really a glowing recommendation, but it's what I've got.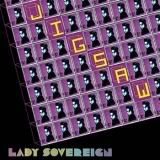 09: Lady Sovereign - Jigsaw


key tracks: "I've Got You Dancing", "Let's Be Mates", "Pennies"
The video for "I've Got You Dancing" appeared somewhat out of nowhere in January and by April a totally unexpected second Sov LP was in our hands. I hate to use the word "mature" to describe an album, but she does show us a bit of her heart on the title track and her, ummm, bedroom/kitchen preferences in the completely bizarre "Food Play". Not as immediate as the first LP and there's no "Hoodie", but the biggest midget in the game still delivers when she could have very easily faded away into obscurity.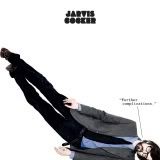 08: Jarvis Cocker - Further Complications


key tracks: "Slush", "Further Complications", "I Never Said I Was Deep"
Why did no one think to pair Jarvis and Steve Albini earlier? That's all we need to say. [OK, one more thing - THAT SLEEVE! Amazing.]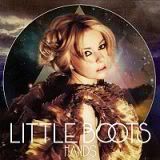 07: Little Boots - Hands


key tracks: "New In Town", "Earthquake", "Stuck On Repeat"
Is Victoria Hesketh the next chart pop star or the next Björk? I'm not even entirely sure she knows. What I do know, however, is that she's got what it takes to pull off whatever she decides her master plan is with the rock solid pop of her debut and an amazing stage presence. The charts / blogs / world are hers for the taking when she decides she wants them.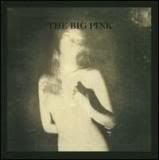 06: The Big Pink - A Brief History of Love


key tracks: "Dominos", "Velvet", "Tonight"
The sleeve really says it all, as 4AD sleeves tend to: a slightly fuzzy take on the new shoegaze/pop hybrid done right, a trip through 90's indie with 2009 glasses on. They could've easily fallen into the one amazing single/not so hot album trap - sadly, we say hello to the Temper Trap at this point - but it's all good and very nicely varied here. One thing, though: where the hell is "Stop The World"?





05: Kasabian - West Ryder Pauper Lunatic Asylum


key tracks: "Fire", "Where Did All The Love Go?", "Vlad the Impaler"
Yes, it is an absolute mess with the weird instrumentals in the middle of the album and Rosario Dawson spoken word tracks, but what a mess it is. Something akin to the soundtrack to a film that doesn't exist - or so its been described - the third Kasabian LP is as infuriating as it is enjoyable...and is all the better for it. [If you can, track down the promo instrumental album - well worth a listen and it actually enhances the album proper.]





04: Dragonette - Fixin to Thrill


key tracks: "Liar", "Big Sunglasses", "Pick Up The Phone"
This could very easily not exist, what with 'Galore' barely coming out in the end and all the chart and label bullshit the band went through a few years back. They pushed through it all, though, and the pop world is a better place for it as no one does dirty - in terms of synths and sex - pop better as far as I'm concerned.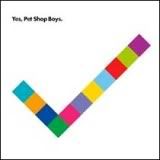 03: Pet Shop Boys - Yes


key tracks: "All over the world", "The way it used to be", "Pandemonium"
Similar to the Jarvis Cocker/Steve Albini pairing, what took Pet Shop Boys so long to pair up with Xenomania? An absolutely lush sounding pop masterpiece, "Yes" flows wonderfully and has the perfect balance of BIG POP moments and understated down moments that the Boys do so well. Unfortunately the campaign was plagued with bad choices - "Love etc" is fantastic, obviously, but does not scream "comeback after a few years away" single which started the whole thing off on the slightly wrong foot - and the rumors were flying that the Boys spent a good chunk of time fighting with the label about things like single choices instead of, you know, promoting the album which led to their most commercial sounding album in ages turning into a relative flop. Which is, of course, very Pet Shop Boys.





02: The Boxer Rebellion - Union


key tracks: "Flashing Red Light Means Go", "Move On", "Misplaced"
Surprise of the year, here. Their debut album was passable if a bit unexciting, and then out of nowhere comes this. Totally self-funded and originally only digitally available, 'Union' is a widescreen, heart on your sleeve indie guitar record, the likes of which I thought weren't made anymore. Simply gorgeous.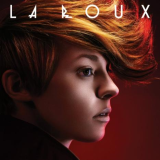 01: La Roux - La Roux


key tracks: the whole damn thing
Duh. From the first hear of "In For The Kill" back in February-ish to the very quiet and somewhat pointless re-release of "Quicksand" a few weeks ago, La Roux totally owned my 2009. Say what you will about the album - Derivative? Absolutely. Shrieky? I guess. Dull? Never! - but from front to back the album is perfection.

It could have gone the opposite way. As fantastic as "In For The Kill" is - and it is really, really fucking fantastic - it screamed: "Possible One Trick Pony! Approach With Caution!" Follow up "Bulletproof" was the right second proper single in every way - similar enough to retain the fans you got the first time around but also different enough to show some versatility and an absolutely killer pop song to top it all off.

The album knows exactly where to go and when. The first side is single after single after should be single, hitting you constantly with synthpop perfection. The second side reveals a heart beating under all that machinery - "Cover My Eyes" is heart-wrenching, "Fascination" is the stalker side of you that you don't want to admit is there but you know is, "As If By Magic" is pure denial and "Armour Love" is the painful realization that maybe you were wrong. The only misstep - and it is a small one - is bonus track "Growing Pains" which is merely not as good as the 11 songs that come before it. [Why is it a bonus track anyways - I've yet to find an edition of the album that doesn't have it.]

Add to that the stunning artwork throughout the campaign and the ridiculous extra formats - shaped picture discs! one-sided etched 7"s! - to keep the collectors happy and you've got the whole package. Well played.