Nothing's ever simple, right? Anyways, the following are the twelve releases that make up my 10 favorite albums of 2010: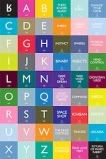 Honorable Mention: Ash - The A-Z Series




Key tracks: "Arcadia", "Space Shot", "Instinct", "Binary", "There Is Hope Again"


Ash has always been a singles band at heart, so for them to attempt 26 singles over 52 weeks made sense. Obviously it didn't turn out as perfect as it sounded - the quality expectedly dropped off a bit in the back half of the project and not every track was really single-worthy - but that they could carry it through to the conclusion AND get such a relatively high success rate made the entire thing worthwhile. Plus, it was super fun getting a new Ash "single" every other Sunday.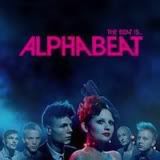 Honorable Mention: Alphabeat - The Beat Is...




Key tracks: "The Beat Is", "DJ", "The Spell"


Released at the end of 2009 as 'The Spell' in native Denmark, Alphabeat's dance-pop-tastic second album saw a delayed release in the UK in March with a name change, slight track order re-jig and obligatory bonus track. If the self-titled album was a throwback to 80's Europop then "The Beat Is..." has both feet firmly planted on the early 90's dance floor, taking inspiration from Snap!, C+C Music Factory, Technotronic and the like - "Always Up With You" even features the cheesy house piano at the intro. The revolution didn't quite take off as the album was a bit of a dud everywhere except its home country - and my iPod, obviously - but it was a worthy effort.





10: Prince - 20Ten


Key Tracks: "Laydown", "Compassion", "Lavaux"
Yes, really, a Prince album and - despite the terrible album art, stupid distribution and Prince's paranoid/insane ramblings that "the internet is over" - a really good one at that. His best album since...well, that's kind of pointless, but it is worth noting that it's his most solid album effort as a whole since he decided to stop fucking around with free jazz and instrumental improv and get back to business with 2003's 'Musicology'. The re-introduction of the Linn drum machine didn't hurt either - "Compassion" comes out of the gate sounding like a '1999' out-take and the album never lets up from there. It is hurt a bit without a "Black Sweat"-sized JAM - though "Lavaux" is essentially a "Mountains" rewrite for a mid-album high - but we've got his most thoroughly enjoyable album in quite some time.





09: James - The Night Before




Key tracks: "Mother's A Clown", "Crazy", "It's Hot"


The James revival carries on with a fantastic mini-album. Part of a two mini-album set - the second, "The Morning After", didn't quite reach the heights of this one - it is helped by its brevity as it doesn't run out of steam by going on too long like the otherwise excellent 'Hey Ma!' did. It's a bit annoying that the album's best track was only available as a low bit-rate download to purchasers of the album - I'm all for bonus tracks as downloads, but 128kpbs mp3s? Really? - and then didn't reappear on the US compilation of the two albums later in the year. (To be fair, the other bonus track only appeared on the iTunes version - as an album-only download, of course.) Formatting frustrations aside, another excellent addition to the James discography.

(The US totally got the better artwork:


Mirrorball Kitty Attack!)





08: Ariel Pink's Haunted Graffiti - Before Today


Key tracks: "Round And Round", "Menopause Man", "Can't Hear My Eyes"
I wasn't familiar with Ariel Pink before a demo version of "Menopause Man" appeared on the 4AD Record Store Day 12", but I was instantly enthralled with the odd mix of hi-fi pop and lo-fi bedroom recording the track presented. Proper lead single "Round And Round" was another instant love, even with it's odd song structure and sound a little too close to 70's soft rock, and the album is a fascinating hodgepodge of genres thrown together that somehow manages to hold together as a cohesive whole.


07: The Besnard Lakes Are The Roaring Night
Key tracks: "Chicago Train", "And This Is What We Call Progress", "Albatross"

Shoegazing is alive and it lives in Montréal. OK, not really - the shoegazing tag gets thrown around so much these days that it's essentially useless - but this is one captivatingly beautiful record of woozy guitar noise and boy/girl vocals. I don't even remember how I was introduced to it - I saw the album sleeve image somewhere on line and was taken in by an absolutely glowing review - but I am very glad it has cast its spell on me. (On a side note - and nothing against the previous records on the list - but its a bit ridiculous that a record this great can only sit at the 7th spot on the list. 2010 was a gooooood year.)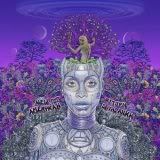 06: Erykah Badu - New Amerykah: Part Two (The Return Of The Ankh)


Key tracks: "Window Seat", "Turn Me Away (Get MuNNY)", "Gone Baby, Don't Be Long"
It didn't arrive on time - obviously - but it was well worth the wait. She couldn't make a record more extreme than '4th World War' so what was one to do? Go back to the past and make her warmest record since 'Baduizm', that's what, but mixed with the immediacy and at times uncomfortably personal feel of the first volume. A bit like her 'Lovesexy' to '4th World War''s 'Black Album' - oh, yes. (It even gets away with a Wings sample - WINGS!) Next time, please don't stay away so long.





05: Steve Mason - Boys Outside


Key tracks: "Understand My Heart", "Am I Just A Man", "Boys Outside"
I was never really a fan of The Beta Band and therefore certainly wasn't familiar with the following solo material under any number of monikers, but throw in a Richard X production credit and I am all ears. (Also, Joe knows what I like all too well.) The definition of a grower, Steve Mason's solo debut under his own name is one gorgeous, soul bearing singer/songwriter/downtempo-electro record. (Kind of. Right?) It's a bit front loaded with the more uptempo numbers - "Am I Just A Man" is straight-up Tears For Fears, or maybe that's just me - which makes the back half seem to sag a bit, but once it sinks in it's there for good. I am very excited for the dub record in the coming year. (Also, I know finances and everything were involved but I was massively disappointed that the North American acoustic tour was canceled. And don't get me started on how the singles were released/formatted/distributed - although big points for 4 singles off a record. The perfect example of how digital distribution has made collecting harder rather than more convenient, and for seemingly no reason at all.)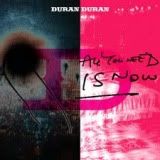 04: Duran Duran - All You Need Is Now




Key tracks: "Girl Panic!", "Being Followed", "Blame The Machines"


Yeah, it's been out for less than a month at this point so maybe this is excitement talking, but Duran Duran are back in a big way with this one. And not just any Duran Duran - because, let's be honest, they've been a number of different bands over the years. This is, as promised in the almost year-long lead up hype, a classic Duran Duran record to sit alongside the first three LPs, the alternate follow-up to 'Rio' that Mark Ronson promised. (Even if it does sound more like the alternate follow-up to 'Seven and the Ragged Tiger' to these ears, but I've always been partial to that one.) There's no doubt they're borrowing from the past here - closer "Before The Rain" does more than borrow from "The Chauffeur", "The Man Who Stole A Leopard" is a fleshed-out "Tel Aviv", "Being Followed" borrows the melody from the chorus of "Last Chance On The Stairway" and I wouldn't believe that "Girl Panic!" wasn't a lost 1981 Night Version if I didn't know any better. And so on and so on. The important thing, though - and what makes the record an absolute blast - is that the band sound like they're having fun. They know this is the record their fans wanted - and bless Ronson for getting that message through to them - and they sound more than happy to deliver. I can't wait for the tour.





03: These New Puritans - Hidden


Key tracks: "We Want War", "Attack Music", "White Chords"
This was unexpected. I was a big fan of 'Beat Pyramid' when it came out - and think it has gotten better over the years - but that album was in no way a preparation for this. While I won't say that this sounds like nothing else out there today as others have - because I'm sure that's not true - I will say that TNPS conviction to turning a pop record on its ear is the strongest I heard from any band this year. Because let's be honest, this is a pop record at heart - albeit it one orchestrated by children's choirs, full orchestras, brass ensembles and melons being crushed with sledgehammers to sound like heads being crushed, all anchored by a 7-minute lead single with a mind-warping video. Pretentious? Yes. But as a means to an end to creating an amazing album, there was - ahem - nothing else quite like it this year.
(Side note one: While the lead-up to the album was perfect - the single! the album mega-mix! they even chose the right second single! - they totally shot the campaign to hell afterward by making the absolute worst decision whenever possible. The "Attack Music" video looked like a Placebo single sleeve come to life - not pretty - and no physical single was weak. Then a bunch of shit MC remixes. Then an era-wrapping remix 10" - inappropriate format, really - that contained said shit MC remixes and a pair of remixes we already bought at least once while there were some decent ones waiting for a proper release. Who's in charge, here?
Side note two: Records 3, 2 and 1 are all pretty much tied and were pretty much the sound track to my 2010. You need them all.)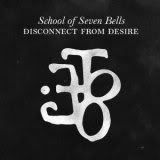 02: School of Seven Bells - Disconnect From Desire




Key tracks: "Heart Is Strange", "Dust Devil", "Camarilla"


Ahh, yes. The record that turned me into a 12-year-old in my anticipation. I can safely say that I haven't looked forward to a record as much in a very, very long time and it did not disappoint at all. It's really hard to talk about this record without gushing - why stop now? - but I think it's safe to say that this is as close to the pure School of Seven Bells vision as we're ever going to get, especially with Claudia leaving the band under mysterious circumstances earlier this year. Even a completely heart-breaking tour couldn't ruin it - though every time I listen to it, I can hear how it should have sounded live and it re-opens the wounds a little bit. If this is the end of the road then we ended with perfection.





01: Active Child - Curtis Lane EP


Key tracks: "I'm In Your Church At Night", "When Your Love Is Safe", "Wilderness"
Kind of cheating being a 6-track EP and all, but nothing got me as excited this year as discovering Active Child. (Thanks again, Joe.) The songs here all sound like they've been a part of me for years - they feel lived in and comforting, like climbing under a blanket to drift to sleep on a cold winter's day...and if that sounds like a bunch of overdramatic bullshit, then so be it, but that's how it is. I absolutely cannot wait to see what comes next.

So there it is - 2010 in record form. 2011, you have some mighty big shoes to fill.