It is becoming increasingly more common for album re-issues to be as exciting - if not more so - than new album releases. 2010 was no exception and delivered a number of highly anticipated, long-overdue album remasters (sometimes for the worse) and expansions (always for the better). Here are the five I enjoyed the most in 2010, listed alphabetically by artist: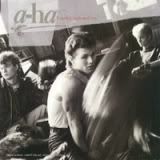 a-ha - Hunting High And Low (Remastered and Expanded)



First off, Rhino takes the remaster crown of 2010 for delivering three of the five packages on this list - and a number of others I had interest in but not the cash to support. (Rhino Handmade ain't cheap, folks.) First up is a gorgeous sounding 2-disc expansion of a-ha's fantastic debut. Disc one contains a lush-sounding subtle remaster of the album proper followed by a period remix of each of the 4 singles, some making their CD debut. (The ones that aren't were previously available on tricky to track down Japanese EPs, so essentially they're all making their easy-to-obtain CD debut.) The second disc starts out with a demo version of each of the album's tracks in the original running order, followed by the period b-sides and a selection of never further-developed demo tracks. (Most of the b-sides were from that batch so it all goes together well.) It's understandable why the band is viewed as a one hit wonder in the US, but this really is a spectacular debut - "Take On Me" really is one of the weakest tracks on it - and should be in the collection of anyone that is a fan of the period. Thanks to Rhino, you now have the definitive version of the album as a one-stop go-to. (Follow-up 'Scoundrel Days' got a similarly structured expansion, but I've never been as big a fan of that one outside of "Cry Wolf". It didn't stop me from purchasing it, of course...)





The Cure - Disintegration (Deluxe Edition)



Rhino contribution #2. To be honest, 'Disintegration' is far from my favorite Cure album - I can rarely make it through the entire thing in one listen, it's just. so. heavy. - and the bonus material on these Cure reissues hasn't exactly been anything you need to listen to more than once. That said, this thing is jam-packed with pretty much all the 'Disintegration' you are ever going to need. The set itself contains a disc for the album, a bonus disc with the now-standard home and studio demos with a few obligatory never-fleshed-out demo ideas and a third disc with the 'Entreat' live album expanded to cover all of the album's tracks. Thanks to the wonder of the internet, we also got another pair of virtual bonus discs in an alternate set of demos and rarities that streamed from the official site and another live run through of the album captured in Dallas on the album's tour. A lot of overlap - and, perhaps, more than a touch of overkill - but you can't say they skimped on extras for this one. Now give us 'Mixed Up' and I can stop buying these stupid things. ;)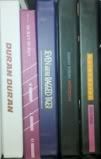 Duran Duran - 'Duran Duran', 'Seven and the Ragged Tiger', 'Notorious' and 'Big Thing' Deluxe Editions



We've talked about these before, but I think it's safe to say that 2010 was the year of the return of Duran Duran. (Well, I suppose it started in late 2009 with the 'Rio' reissue.) Anyways, these were obviously going to be here so we'll move on.





The Monkees - The Birds, The Bees and The Monkees (Rhino Handmade Edition)



Rhino delivers again with another long-awaited expansion. (Technically this came out before the a-ha reissues, but as far as this list is concerned they fall after.) Anyways, Rhino did 2-disc deluxe editions of the first four Monkees albums - containing even more newly unearthed rarities as well as the mono mixes of the LPs - a few years back, but the campaign totally died leading up to the important one. Long the holy grail of Monkees collectors, the mono mix of their fifth LP was the last to be produced - and in very small numbers - so not many had heard it. It also featured some pretty substantial differences from the stereo mix that were in danger of being lost to time. Apparently the hold up was a mix of soft sales for the first four - it was far from the first time they had been reissued and they weren't exactly cheap, to be fair - and the missing master tapes for the mono mix. In swoops the Handmade division with a minty copy of the LP to do a vinyl transfer of the missing tracks, more period rarities than you can shake a stick at and a lavish lenticular box to throw 3-discs worth of late-1967/early 1968 period Monkees in. Probably not as overkill as the Cure set but you also will never need another version of "Lady's Baby" as long as you live. (Later in the year, Rhino Handmade delivered a 3-disc expansion of 'Head' - which sounded and looked great at the time. However, stretching six songs worth of alternate material over the course of 3-discs proved to be a better idea in theory that execution - and that is even after filling the third disc with a period radio interview. They did a bang-up job on the box, though, replicating the reflective mylar cover for the first time since the original Colgems LP. They definitely get an "A" for effort.)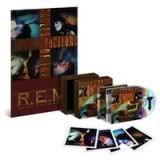 R.E.M. - Fables of the Reconstruction (Deluxe Edition)



The R.E.M. remaster campaign continues with a fresh look at their third LP. I'm no R.E.M. expert by any means so I'll leave the commentary to others, but this set is both an improvement, a no-change and a step back from the first two. Improvement: the second disc contains a demo run-through of the album plus three - two songs that eventually found homes on later albums and one genuinely unreleased song. No-change: the mastering still kind of sucks and this doesn't sound very good. Step back: the packaging! Yes, it's nice, but it doesn't match the previous two and that's annoying.

And that, as they say, is that. I'm finally ready to fully embrace 2011 - and only eleven days late!