OK, first off - Florian leaving Kraftwerk? What the fuck? Glad I got to see them back in 2004 - AMAZING.

Anyways.

The inevitable list, part one.



20 - The Saturdays - Chasing Lights




key tracks: 'Up', 'Keep Her', 'Chasing Lights'
It's no secret I'm a huge fan of huge pop, and the UK has been pumping out amazing girl groups for years. [Notsomuch the US, but that's another story.] Anyways, the Saturdays popped up this summer with their Yaz-sampling 'If This Is Love', and I thought: "do we really need yet another UK girl group - especially one that shares a label with Girls Aloud and is therefore more likely than not going to be a watered down Girls Aloud?" Well, come the Fall when both the Sugababes and Girls Aloud released incredibly sub-standard albums, the answer quickly became "yes!". Not that the Saturdays are up to those two at their prime - not yet, anyways - however "Chasing Lights" is certainly the most enjoyable, consistent girlpop album of 2008. [Though they apparently suffer from Fascination's curse of always picking the wrong single with the soggy 'Issues' chosen to follow up the amazing 'Up'.]



19 - Delays - Everything's The Rush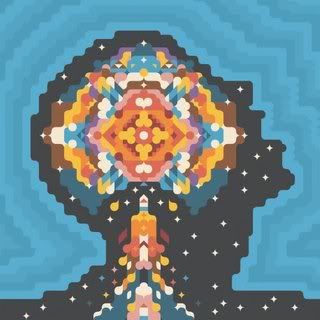 key tracks: 'Hooray', 'Keep It Simple', 'The Earth Gave Me You'
I'm at odds with this one, hence its low placement. On one hand, this is possibly the Delays most consistent album yet - a joy from start to finish. On the other hand, it also lacks the insane highs of the first two - there's not a 'Valentine' or 'Long Time Coming' to be found here, sadly. So as an album, two thumbs up. In the grand scheme of things, though, we know you can do better boys. [However, seek out their cover of 'Cherry Cherry' that appeared as a b-side to 'Keep It Simple' - quite enjoyable.]



18 - Nick Cave & The Bad Seeds - Dig, Lazarus, Dig!!!




key tracks: 'Dig, Lazarus, Dig!!!', 'Today's Lesson', 'More News From Nowhere'
I am by no means a big fan of Nick Cave, however this album really hit the spot. The title track and first single is hillarious AND a big scuzzy rock song - something that the Grinderman project suggested it would be but failed to deliver on - and the rest does an admirable job of following up in a similar vein. Worth checking out for non-fans, such as myself.



17 - The Notwist - The Devil, You + Me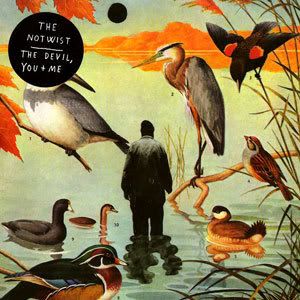 key tracks: 'Boneless', 'Alphabet', 'Good Lies'
It has been a long wait for the follow up to their 2002 masterpiece "Neon Golden", but the Notwist finally delivered this summer with this understated follow up. Not that that's a bad thing - for sure this is one fine album - but it doesn't exactly smack you over the head with its greatness like its predecessor did. Maybe it's because we knew what to expect all these years it was just a matter of them finally getting around to recording it, I don't know. But I can't help but feel a little disappointed in my almost non-reaction to such a great album, and I'm not sure why that is.



16 - Portishead - Third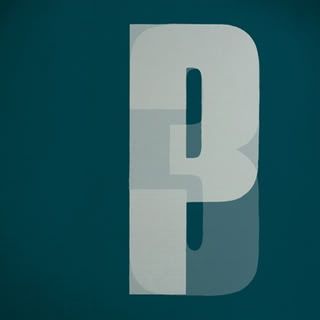 key tracks: 'Machine Gun', 'Silence', 'We Carry On'
Here's another one I just don't appreciate as much as I know I should. For an album 11 years in the making to not be a massive disappoitment is a feat in and of itself. But for a band who had figureatively painted themselves into a genre corner with their first two albums practically creating and defining a movement to almost completely re-invent themselves after such a long period of time away and have it work, that's something else. For whatever reason, though, it sat on my shelf unlistened to for a lot of the year. Shame on me. It's great to have you back guys, and I'll be more attentive next time. ;)



15 - Kaiser Chiefs - Off With Their Heads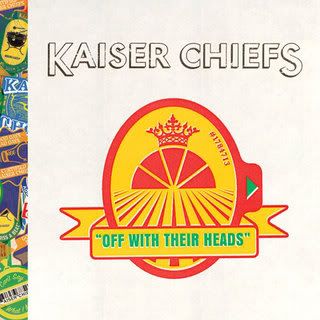 key tracks: 'Never Miss A Beat', 'Can't Say What I Mean', 'Always Happens Like That'
I admit, I was a bit nervous for another Kaiser Chiefs album so soon after the relatively disappointing "Yours Truly, Angry Mob" last year. Turns out it was the best thing they could have done. 'Never Miss A Beat' stormed out of the gates as a stronger single than anything on the second album, and while the rest don't quite add up to as great an album as the debut, it's a solid showing from the boys and helps ease the worries after a shaky second effort. Huzzah!



14 - Pop Levi - Never Never Love




key tracks: 'Dita Dimone', 'Everything and Finally', 'Never Never Love'
I love Pop Levi, and this was one of my most anticipated records of the year. Part of the reason I love Pop Levi is because he overreaches and generally pulls it all together in mini-pop masterpieces. "Never Never Love", however, suffers from the CD-age problem of not knowing when to stop. There's a brilliant, snappy 10-track pop masterpiece in here, unfortunately it's hiding amongst a bit of filler and a too long running time. That's what iTunes playlists are for.



13 - Parralox - Electricity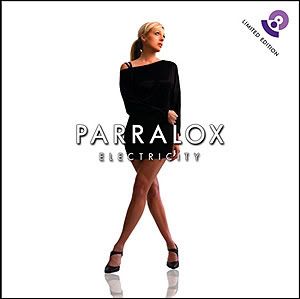 key tracks: 'We Believe In Electric Love', 'I Fell In Love With A Drum Machine', 'Europa'
Parralox are an Australian duo that formed in February and had an album self-produced and self-released by the end of the summer. Not bad for a year's work. A lot of criticism has been pointed at them for borrowing a little too heavilly from their influences - 'The End of Summer' is PSB's 'Rent', etc. - but that's part of the fun, I think. I don't know - it's hard to argue with some of the huge electro pop moments that can be found here, and anyone who can pull off a cover of Radiohead's 'Creep' as they do is worth it. Again, it's way too long and the track order is a bit weird, but it's more than I have to show for myself at the end of 2008. ;)

More to follow...