Right, where were we?



05 - The Kills - Midnight Boom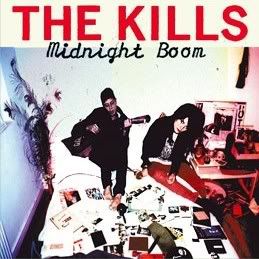 key tracks: 'Cheap & Cheerful', 'Last Day of Magic', 'Sour Cherry'
I've always had a bit of a love/hate thing with The Kills, but this album is all about the love - minus the wretched 'Alphabet Pony', of course. My favorite part of the band in the past is how well they remixed - the base songs are so basic and straightforward that they leave a lot for the remixer to work with, and no doubt that their Jagz Kooner and MSTRKRFT mixes were amongst my favorite tracks of 2005. Pairing up with XXXChange, they've brought that remix aesthetic to their album giving us their most danceable poptastic album yet and the single they've always been trying to make in 'Cheep & Cheerful'. More, please.

04 - Van She - V


key tracks: 'Changes', 'The Cat and The Eye', 'The Sea'
This is the golden rule - just becuse someone produces amazing remixes does not mean they are capable of making great music on their own. [Timo Maas, I'm looking at you, and Dingo tells me the same of Chicken Lips so I stay far away.] So I approached a Van She full length with a bit of apprehension as their remix work is AMAZING. Well, fortunately this turns out to be an exception to the rule as "V" is even AMAZINGer. Call them 80's revivalists if you wish - there's no doubt that 'Changes' or 'Kelly' harken back to the synth-pop of 20 YEARS AGO! - but they do it right...and touch on other references as well. Dreampop? 'The Cat and The Eye' covers that. 90's guitar? Look no further than 'It Could Be The Same'. Spot the influence is fun to play with this one but don't get me wrong - it totally stands on it's own two feet and is hopefully the start of amazing things to come.



03 - The Breeders - Mountain Battles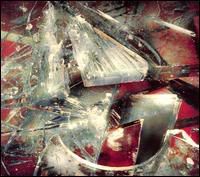 key tracks: 'Overglazed', 'We're Gonna Rise', 'No Way'
It is almost as if Kim Deal thought to herself one day - "y'know what? 'Title TK' was a bit too straightfoward for me...let's break pop even more." and then went ahead and did just that. "Mountain Battles" makes "Title TK" look like the most straight forward album in the whole world, and is all the better for it. Not to mention it has the best album cover of the year, hands down. Actually, the album cover is the perfect image for the music contained within. It's almost as if it is the review of the album itself. Let's look at it again: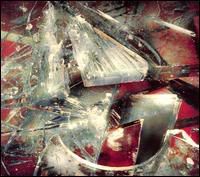 Perfect.



02 - The Whip - X Marks Destination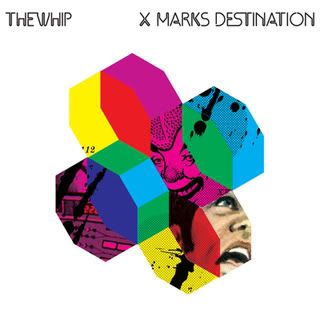 key tracks: 'Divebomb', 'Fire', 'Sirens'
I had built my expectations for this album sky high and was sure it would let me down - not in the least. It helped that five of the albums ten tracks were singles beforehand, so there wasn't a lot of unknown material going in. Even then, the new songs were just as strong as the singles which led to the first candidate for album of the year.



01 - Elbow - The Seldom Seen Kid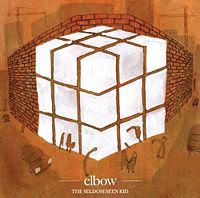 key tracks: 'The Bones Of You', 'Mirrorball', 'Some Riot'
When I really thought about it, there wasn't even a competition this year. I'm not sure how they did it, but Elbow somehow managed to trump three perfect albums and create without a doubt the most special album of the year. I mean, really.